One of the best things about being an artist is taking ideas that only exist in someone's imagination and turning them into a work of art. One blank sheet of paper in which I get to paint all the memories–it's a challenge, but I love it. I've been asked to paint ideas from family vacations to personal milestones. But for our family, I've taken an imaginative idea and applied it to one painting with all our ski memories!
Skiing Together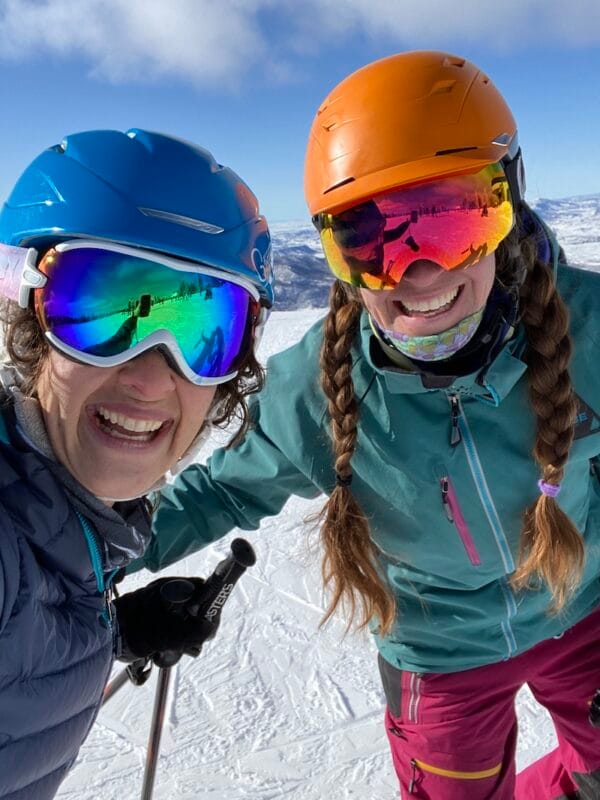 As any mom or dad knows, skiing is a major undertaking with little kids. You've got to be incredibly dedicated and patient. Strapping boards on little feet, not to mention those clumsy boots, then putting them on slick snow, while keeping track of all the gear and telling them this is fun, right? RIGHT?! Inevitably you get cold, need a bathroom break as soon as you get on a lift, but in the end, you find those blue-sky days and fresh powder through the trees. And when your kids love it along with you, well, it becomes worth it. For families like mine who raised our boys on skis in Steamboat, we want to capture those memories forever.
Raising my boys in a ski town, I wanted a painting of the best days when all four of us got to ski together to Rendezvous Warming Hut. I wanted one painting of all four of us–not posing with our gear, but actually skiing together. No picture like that exists. So I created a family ski moment from all the pictures. A custom ski painting of the whole family to treasure those days when we didn't just watch skiing videos or scan social, we got the skies out and trekked to the shuttle and stood in line and cut our own turns down Mt. Werner.
I think other families also treasure those ski memories. And so, I'm happy to offer this custom painting option in three easy steps.
Send your fav pics of your family skiing and I will consult you on which ones work best.
I will create a sketch to envision your final painting before I paint.
I then paint your family skiing together in an original watercolor–from many photos to one cherished painting!
Ready to learn more? Just contact me or email me at hello@jonalynfincher.com.
Want to see what the process can look like? Check out these family photos I took and then combined into one painting of us four heading down the mountain. This painting now hangs in our home.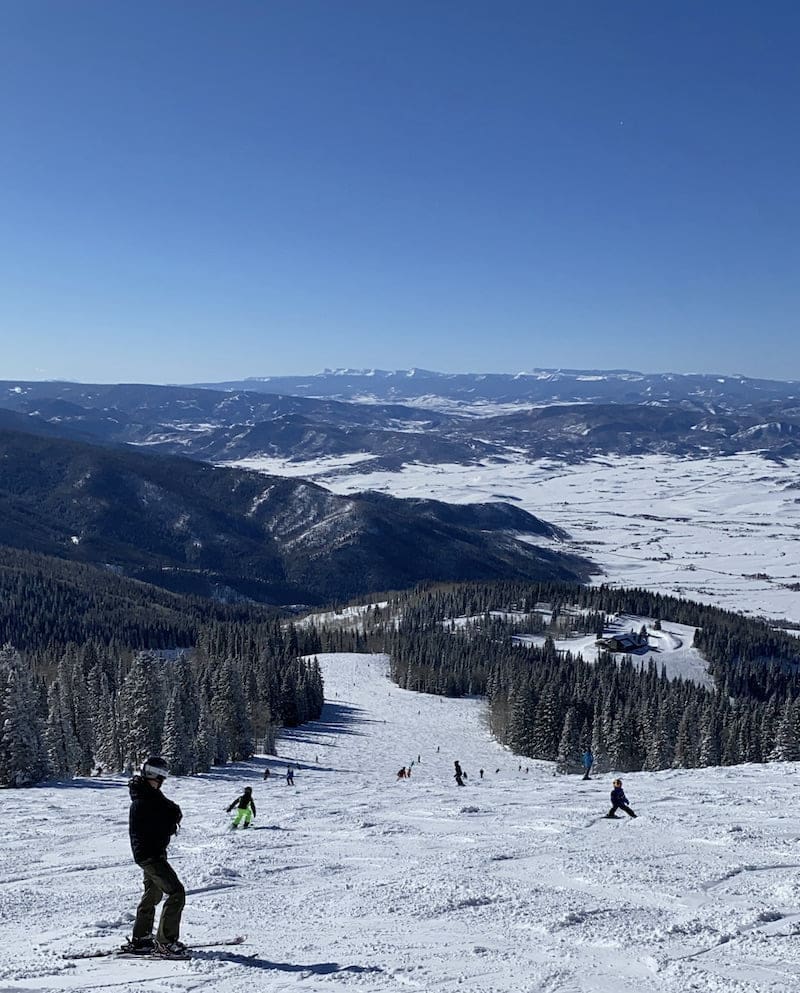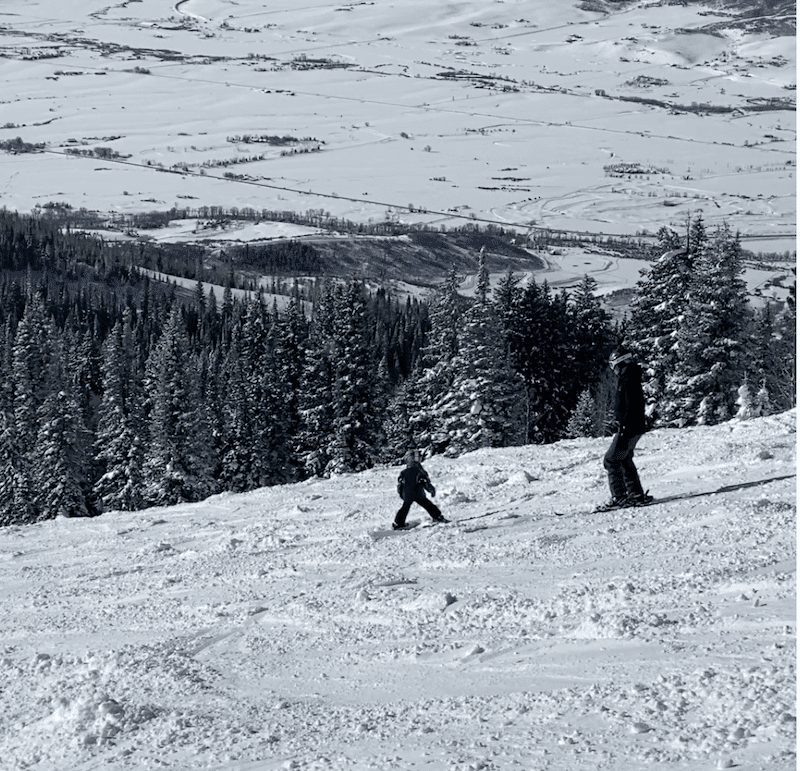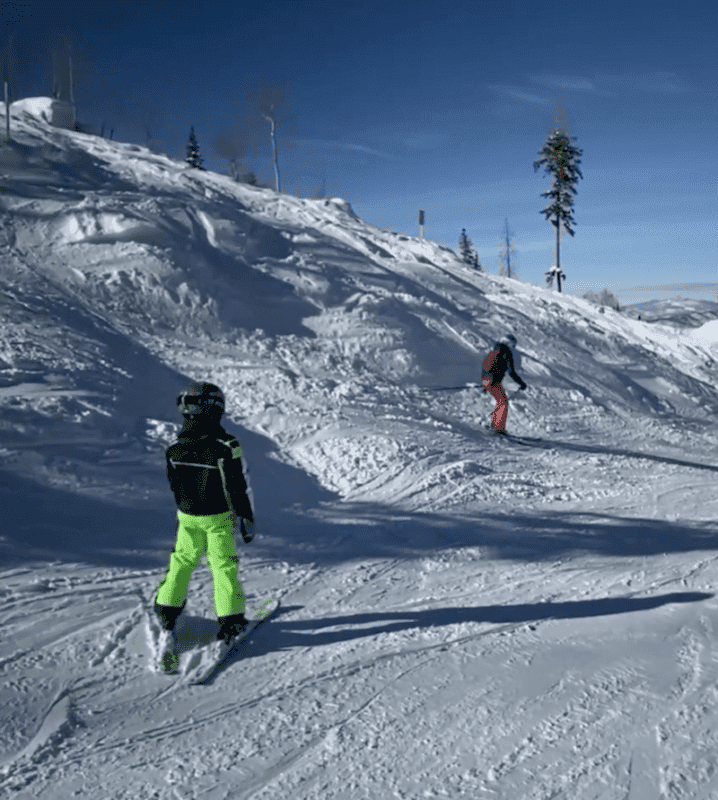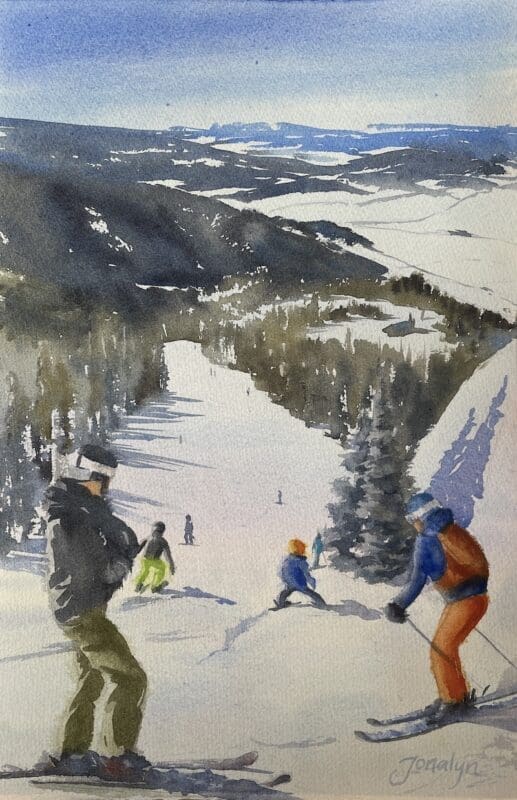 So now we finally have one painting that features a family ski day where everyone is having fun in one scene! Impossible to capture in real life, but with painting, even dreams can come true.
News and New Paintings
A big thank you to those who reviewed our podcast. I shipped off over 100 of my Christmas postcards last week! And there's still time if you're interested in my Christmas postcard giveaway. Learn more here.
As always, some new paintings for your to enjoy. Each one has a back story, don't hesitate to ask. I'd be glad to ship one to you before they head to my Shop.