Let me first admit that Jackson Browne's lyrics from "The Pretender" inspired the title of this one.
I met M years ago in Canada*. When I told her I would be visiting for a month to write a book, M was overjoyed. Near the end of the month, we had made many good memories together. Taking our kids to parks and lakes, visiting favorite shops and Farmer's Markets. Before I left, she told me she had decided that during my trip, she would wear less makeup and try to dress more relaxed, just like me. 
I should have known at that time. But instead of being concerned or alerted, I was distracted by her flattery. I had heard it before,"Imitation is the sincerest form of flattery." 
Now, I've already written about the problems of my pretending and answered "Does pretending ever lead to the real thing?"
The point here is that I realized I was befriending someone who didn't exist. M was pretending to be more like me than she was. Sort of like the imaginary friends we make up as children, the ones who always like what we like. M was imagining she was more like me than she was. Except we weren't children, anymore.
She played a convincing part. In the months after my trip to Canada, she joined our Soulation classes, she read the books I was reading, she made us matching jewelry. She imitated beautifully. But, like all pretending, it wasn't sustainable.**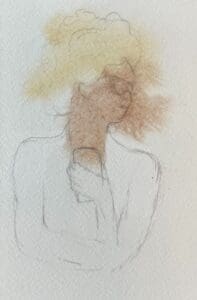 Dale figured it out before I did. As the real M came out more and more, Dale started to get wise. But it took me longer. I did start to get bored with her conversation. I realize now that's a clue. But back then, I just kept trying.
Instead of paying attention, I turned on my helpfulness faucet. I turned it way up: counseling tips, self care books, soul care ideas. Within a year M had proclaimed a steady war on all the things she used to be, or pretended to be.
But I was still working hard on our "friendship." This is in part because of a strength of mine: perseverance. But it's also in part due to a failing of mine: codependency. Codependents believe things like
I need you to need me.
I'm okay if you're okay.
I need to be helpful even if I'm not taking care of myself.
As long as I'm convinced I'm helping someone, it's been easier for me to ignore my boredom. This is true codependency: refusing to admit the truth to myself because I'm so busy distracting myself with "goodness". 
Ignoring reality in any way is a great recipe for confusing, painful, impossible friendships. It cranks up the drama, the exhaustion and removes the pleasure. I do not recommend it. 
It gets even murkier if your profession involves helping (mental or physical health, ministry, non-profit, social work, parenting, childcare).
Closing Soulation, taking some years of public silence, reading, confessing, journaling and noticing the true friends, the lifelong friends, these all helped me recover. 
When you're not a traveling speaker or writer, when you're just a mom with two boys, groupies fade away. Thank the good Lord, though I haven't always been grateful about that.
However honesty and self-knowledge are the best base for better friendships. 
I am still helpful. I still enjoy working on soul care with my friends. But I am not doing the soul care for them. See the difference? 
I no longer distract myself from a boring friendship by trying to offer soul care. Soul care cannot be the bread and butter of any friendship. Soul care can be the foundation for mentoring or teaching, for life coaching or therapy. But for friendship, you must have a meeting of equals in the places you connect.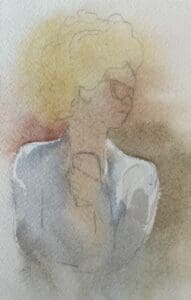 Friendship must be about more than imitation or flattery, friendship must be about more than mentorship or rescue. Otherwise, the friendship will just be pretend.
Worried you have some pretender friends? Or that you are one yourself?
Let me leave you with three questions to help you heal from pretending. 
Are you bored with any friendships? Consider that maybe you've drawn apart and that it's okay to let each other go separate ways. And should you find each other again, it's much more fulfilling when you've had time to grow.
What qualities alert you to someone being interesting? Don't assume this is real or lasting until you see that quality pop up consistently in different settings. For example, if that quality is missing on the person's social feed, consider asking about it. Gauge their reasons.

 

Are your pics on social that are supposed to be recording your real life actually just recording a performance? Would you do that same activity if no one was watching? With social, we have a constant temptation to pretend and mold our public perception away from who we actually are. Avoid this by distancing yourself from any activity you're doing just for a picture of it. Only take pics of something you're already planning to do, while you do it.

 I'm not talking about smiling at the camera. I'm talking about going on the rope swing for the IG story, not because you like rope swings. 
Are you there? 
Say a prayer, for the Pretender.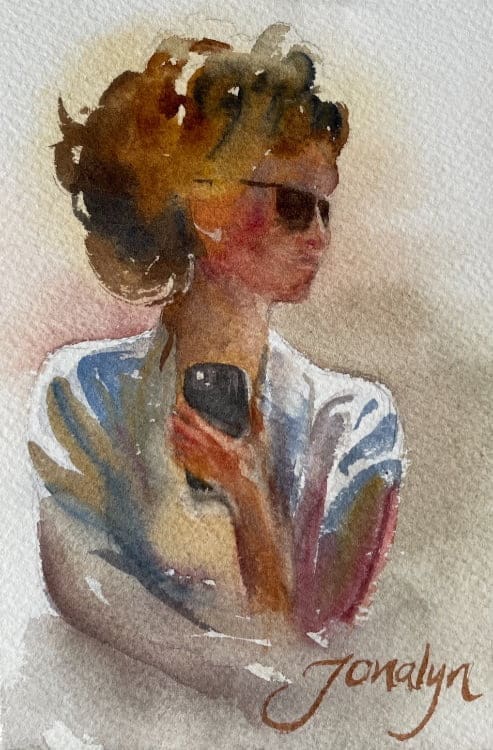 * Names and places have been changed for her protection.
** To learn more about where this problem can lead, search "Love or Romance Addiction".