Sometimes the evil, the largeness of evil, threatens to knock me over. Some days, it seems enormous. 
You know what I mean. And not just on the world stage, where public trust in words like "public health" is mostly gone. On the daily level, we all have our batch of troubles that deceive us into thinking there is no hope.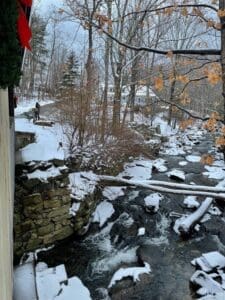 I revisited a day in my journal back in 2016. In one entry I found a long list. Perhaps you can relate to one or two. 
Feeling very old and exhausted with fighting "so many fronts".
Discouragement that our non-profit wasn't pulling in enough to pay our salary.

 

The reality of Christians seduced by Hitler (I was reading about a village in Nazi Germany at the time).
The willful blindness of so many I used to call family.

 

The repetitive disappointments in living open-heartedly.
Anxiety about friendships that wouldn't or couldn't heal.
Feeling too worn down and broken down to handle raising two boys well.
Knowing the sheer impossibility to properly explain to many friends how near and good God is. I listed their names. Re-reading them now, some have died.

 

Wondering if I'll ever find peace.

 
That was five years ago. Since those days, I've changed. I used to be peaceful sometimes, but it wasn't a steady stream at my side. Peace eluded me, often.
Today, I have become the peaceful woman I pretended to be.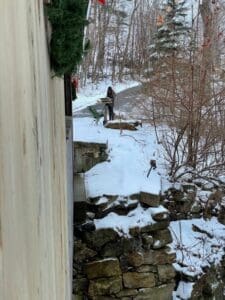 But, my circumstances haven't actually changed that much. 
People are still daily seduced by evil, it actually seems worse in 2021.

 

I am five years older and more clearly see my energy as a limited commodity.

 ☺️

We closed our non-profit due to lack of funding.

 

The blindness in my extended family continues.
I am regularly disappointed because I still live open-heartedly.
I still face friendships that will not or cannot heal.
I still wonder if I'm able to raise my boys well.
Many people I call friends do not care to know God.
But–I have found peace.
If the world today is like a messy toddler's room, with peanut butter on the Beatrix Potter books and bubbles pooling in the bed, then the world of God is like the magic of Mary Poppins tidying up the nursery. Every created things, every person knowing their place to contribute. Every person interacting as they are created to be. No disease, no evil, no death. Imagine us all acting out of our giftedness and acting with intentionality and humility in that limited sphere. Sure would change our political mess, but also our families, our driving habits, even the way we relax and worship and earn money. 
The world of God is a kingdom, a political reality, where God's rule is noticed and honored. Goodness triumphs, evil withers, and the ignorant are not fooled by wolves in sheep's clothing. 
My goal every day is to expand the kingdom of God through my little sphere of power. So when I brush an evergreen into a hazy blue sky, I'm expanding God's beauty on earth. When I listen to another mythical creature my son wants to write about, I'm expanding the listening ear God has lent to me. When I explain my frustration to Dale, I'm expanding God's kingdom of honesty and connection. And as God's kingdom grows, I see the evidence of his political reality in my life. 
God's rule always brings peace.* Not pretend peace, not pictures of peace, but enduring peace.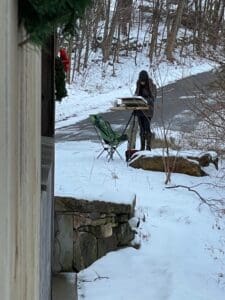 If you want this rule of God you must be prepared to start small. Remember the manger in Bethlehem? A feeding trough for the king.  That was the opener. Later, this manger-born baby grew up. If you look at the stories he told, you'll see it. Jesus regularly compares the kingdom of God to tiny things. The kingdom of God's rule is not huge (like you'd think). The kingdom of God is like the smallest seed, an undiscovered pearl, a grain of yeast, a treasure hidden in a field, a waiting virgin. Easily overlooked, but they all pack a punch. Once you can see. 
The last five years, I focused in on the apparent smallness of the kingdom. While it started small, I can now see it. I daily have more peace than most friends my age. The King has renovated my soul.
But it started with something small and sort of embarrassing. 
I began refusing any pretending, including pretending to be peaceful.  Of course, admitting it means that I was pretending peace before. 
This is how I see it. The enemy of our souls is called the father of lies for good reason. He wants us to edge the truth to the margins. He wants us to vow to never speak of our failures, our crumpled-up sobbing, our addictions, our family secrets. He wants us wallowing in lies whenever we try to connect.  He knows this will erode any chance of connection, intimacy, friendship and hope. We justify our pretending, we call it being positive. This is easy to do, it makes big waves on social if you can do it well. But it is not the kingdom of God's way. And therefore, it's not sustainable.
Having grown up in a codependent family and church, pretending is my drug of choice. The first fudged truth is my first drink. And so for the last five years, I've been accepting God's dominion by abstaining from pretense. 
I claim God as my king and so I do not pretend to be bigger than I am, to have success that I do not. I don't pretend on social media, not on this blog, and not in my art, but most importantly, not with my family or close friends. I also do not pretend to know the right way when I do not. At the same time, I do not pretend to know less when I know more. I do not pretend to be younger, smarter, dumber, uglier or more beautiful than I am. I do not pretend to be other than Jonalyn. 
And peace has come, to stay. The fruit of God's world is peace. He can tidy up any disorder, if you let him. 
Why does it take us so long to let him?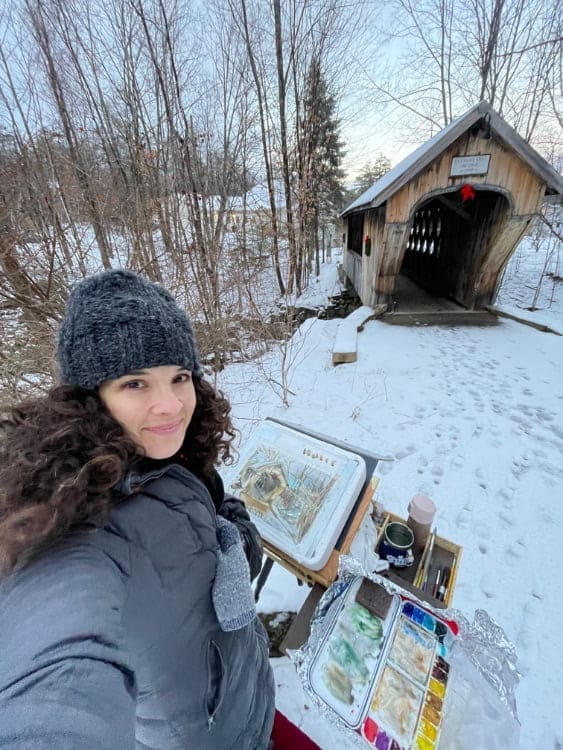 * For a larger list of what God's kingdom brings see Galatians 5:22-23.