I have been criss-crossing the state of New Hampshire to hang my paintings in new shops and galleries. This is a good problem, but the downside is that I have little time to write. This means that this month will be my last formal installment of friendship posts.

Come June, I will still write updates, but I'm going to focus on my art in these newsletters.
Enjoy a list of all the friendship posts for 2022 below.
~~~
It's time to look at the crucial question worth asking about any friendship worth healing.
Why did our friendship break?
If you have no idea why a friendship went wrong, it's nearly impossible to heal. Inevitably you'll keep wondering if the problem will repeat itself. Whatever broke, unless it's fixed, will continue to hobble your interaction. You won't be able to trust as fully, and maybe you shouldn't. But unless you know the why, you cannot heal in the place you were broken. The "Why" is not something you can google or search on Pinterest. You must think about the fly in the ointment. You must ask "Where did this go south?"
Most of us could really use a friendship therapist, someone to help us untangle the places a friendship went wrong. But then we wouldn't grow or heal as much as we can. I have a son who would, like most of us, prefers to push the "Easy" button on relationship problems. But it's only when he truly cares about a person and the friendship hits a hurdle that he must do the work to figure out what went wrong. And you'l find yourself much the same: to the degree this person hurt us, to the degree we care about them, this is the degree of work we must bring to figure out what went wrong.
Figuring it out requires productive thinking. Productive thinking is different from "spinning" or rehashing unhelpful causes or solutions. Productive thinking requires order and clarity. You begin with asking when things began to feel off, or when you felt like trust broke. Can you remember a specific situation or topic you were discussing? Did someone else bring it to your attention? What happened right before your friendship broke?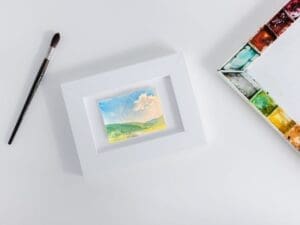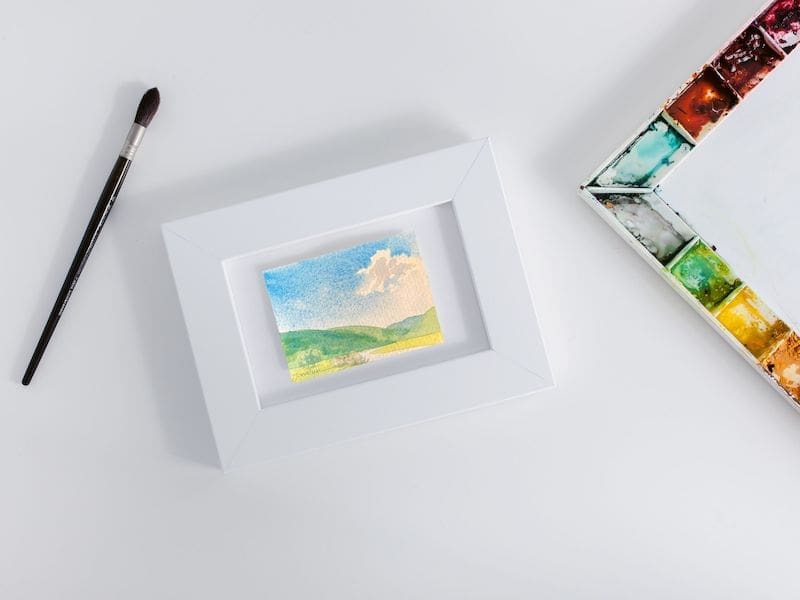 I find this work so difficult. I'm a natural "spinner" and prefer to worry or fret than productively think. So I ask God's help on this in my "prayer closet": a place of privacy to ask God for wisdom. I use a journal to process, as well as Lectio Divina (an ancient meditative practice for reading the Bible). Other people prefer thinking in silence and solitude.  It often helps me to talk over my friendship frustrations with my husband, too as he's an exceptionally good listener and problem solver.
Where did this go south?
I had a friend who did not agree with me on politics, let's call her A (not her real initial). This went on for decades. We would sometimes talk about our differences or swap articles or books to share. But as the years rolled on, I found myself feeling not just misunderstood, but angry that her beliefs led her to become a type of person I did not recognize anymore. She talked a lot about empathy, but in our friendship I did not feel empathy.
There came a time, I know the week and the day, she said something that broke my trust in her.
I realized the person she had become was not who she used to be, or even professed to be. My desire to know her began to die that day. I did not want to understand her anymore. I did not miss her anymore. And so, of course, I did not want to connect with her anymore (read about these important tell-tale signs here). This was the breaking point.
This friendship remains broken. Not due to lack of trying. I still reach out and we text from time to time. However, the mutual engagement and desire to celebrate each other's lives has faded. And it's not simply because I don't feel emotionally excited about her. It's deeper than that. I cannot celebrate the road she's taking these days. I cannot see consistency. I do not admire her like I used to. I do not wish we could be together.
The only way we could heal our friendship is to talk about that day my trust broke. And I still hope that day will come. As long as we are both alive there is hope. But, I've realized it's useless to pretend. I'm not interested in pseudo-friendship. I don't want to pretend to celebrate someone's ideas I think are dead wrong.  And it is actually impossible to connect without being able to know and celebrate each other. Friendship requires contributing to each other's flourishing. Friendship requires we see each other's real selves, not just the masked self which pretends to agree. This is always the risk of true love. We offer who we really are and we know we may end up lonelier afterwards. But real friendship is worth the risk. 
We all want to heal, but most of us don't want to touch the most important places of broken trust. This is, actually, what I've seen in many marriages and business relationships. Certain roads are blocked with mutual distrust, and so the way is abandoned. Creativity and innovation are lost because two people no longer travel the same roads. We all know those arguments that crop up in longterm friendships: those places we know we won't agree. So often we avoid them altogether instead of doing the gut-wrenching work of moving the stones between us.
I believe all breakthroughs in science, politics, psychology, architecture, art, business are a result of trust. And trust grows in a healing and growing friendship. This is why I wanted to write about friendship. Our world has lost trust, it's why we cannot successfully explain, navigate and fight a virus like COVID-19.
We need to find the friends who want to break down the walls, facing rather than avoiding the challenges. We need friendship in this world of distrust.
Until God makes all of us new, let's us press on and celebrate those he has given us.
Please comment below, I appreciate hearing from you.
The Friendship Posts of 2022
Expecting Better Friendships: Friendship Fountain, Sorting Friendships and Downsizing Friendships
What is a Friend: Balloon Friends, Companions, It is Good You Exist
The Pace of Friendship: Walk with Me, Return the Volley, Trains and Rollercoasters
Growing Friendships: Friends and Flowers, Growing a Friendship, Weeding a Friendship
Healing a Friendship: Forgiveness, The Work of Healing, The Crucial Question
Improving a Friendship: Painting a Friendship, Mutuality: Better Two-Way Friends
Art News
A big congratulations to Lois and Rosemary for winning the paintings in the auction! Lois kept a keen eye out and nabbed three of them for great prices.  You can see their winning bids here in the comments. 
I'm happy to announce my paintings are now carried at Union Coffee Company on the Milford Oval. Here I am with a few displays across the state of New Hampshire. Should any paintings catch your eye, contact me to purchase.  The first photo is one of my favorites of my husband with me at the recent reception at the Seacoast Artist's Association in Exeter, New Hampshire. I could not do this painting work without his help parenting our boys! He gives me the margin to paint uninterrupted, to win this Best in Show for my painting "Exeter Rooftops." A limited edition print of this award-winning piece is available in my shop.