Welcome to Three Beautiful Things, my once a month round-up.
Enjoy your summary of best quotes and favorite art for the month. Catch up easily with a quick scroll 🤎
Don't miss the offer at the bottom.
"A friend uses social media as a springboard, not a platform."
–from "Balloon Friends"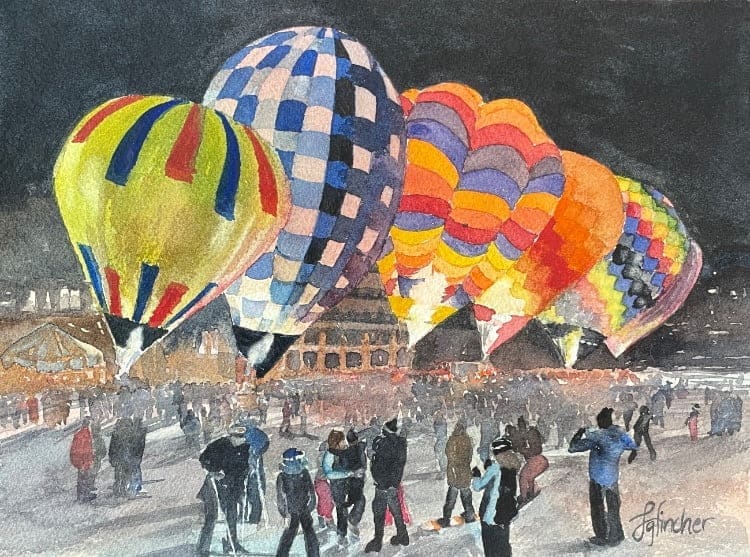 A Beautiful Tip
Friendships are, especially in the first decade, incredibly fragile, much like a flower. 
Friends may begin easily, but keeping a friend is never an accident.
— "Companions"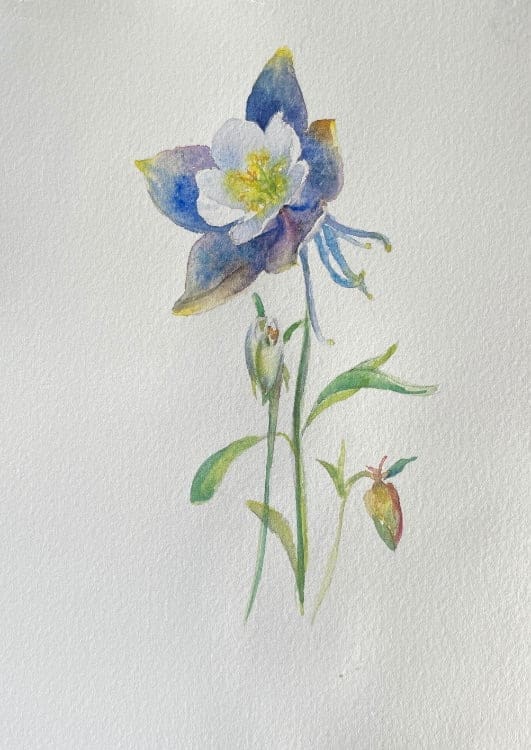 Find a simple, clear definition of friendship in my final post for February "It is Good You Exist"
Here I am painting the watercolor for this post in Miami, Florida.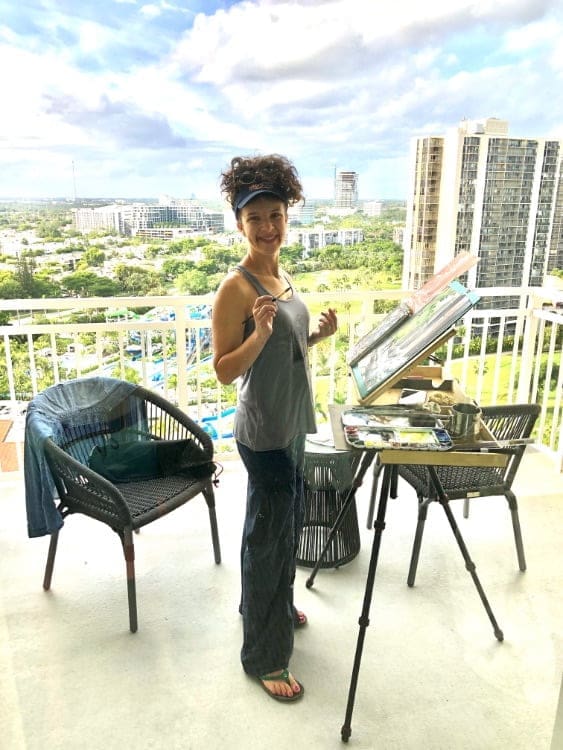 Commissions of 2022
One of my favorite requests is to paint commissions.
So far in 2022, I've been asked to paint a memorial piece, an anniversary portrait, and a birthday present. Bruce Brown commissioned this last one. Here's the story:
When excavator Bruce Brown commissioned me to paint this dragline bucket, I didn't even know what a dragline bucket was. But I loved how the bucket looked in the sunlight: those huge chains, the stillness of a working machine.
Now I know how dragline buckets do the bulk work in excavation sites. They can be lowered by a crane into hard-to-reach depths. I've watched videos of them dangling like a locket from a crane's cables. This painting is now finished and headed to Colorado. Happy Birthday, Bruce!
A fun part of this story: Bruce found me through his aunt, Janelle, who met me when I was painting her barn three years ago. She marched right across the stickly hay field and said, "I want that painting." She attended the Steamboat Plein Air event to claim her painting. She told me, "I painted that barn with my grandpa." Later she commissioned me to paint it four more time! What a supportive family to me and my work.

For the entire month of March, all commission work will receive free shipping. Find out more about commissioning, and how easy it can be right here.
As a recent commissioner put it:
Jonalyn Fincher's commission piece for my wife and me was just AMAZING! I couldn't be more excited about it.  She did a great job, and I can't wait to share with my wife when it arrives (surprise for our anniversary)! I really appreciated all her input and ideas, and the final product is better than I could have hoped for. Thank you, Jonalyn!

— Dave Fritzler, Colorado
Take advantage of my free shipping offer on March commissions. Write me an email with your ideas today!
hello@jonalynfincher.com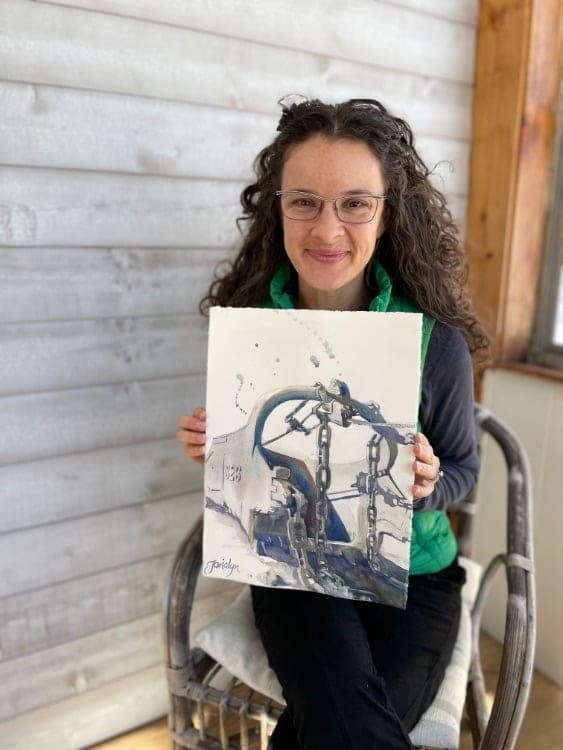 As always, my art and cards are available for purchase in my shop. In blog news, as faithful subscribers I want you to know that I'm moving toward sending you excerpts each week instead of the entire blog post. This ensures you receive all the images for each post and keeps you coming over to visit the whole gallery I've created for you.
Thank you for visiting!
Yours in healing, beauty and friendship,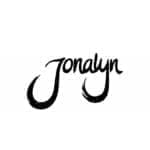 hello@jonalynfincher.com