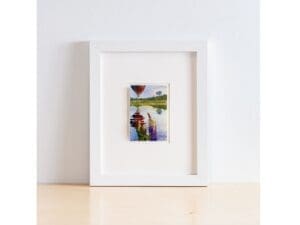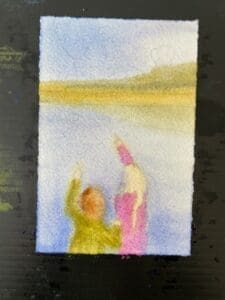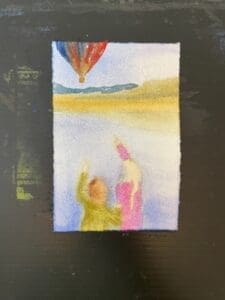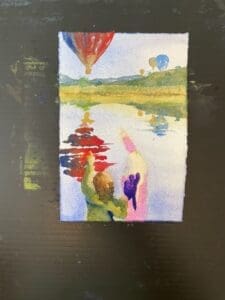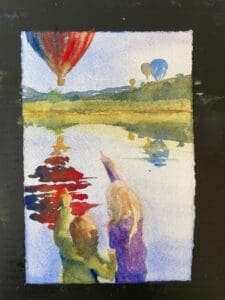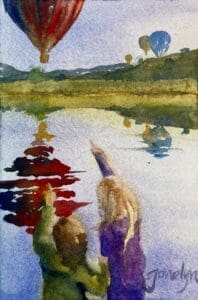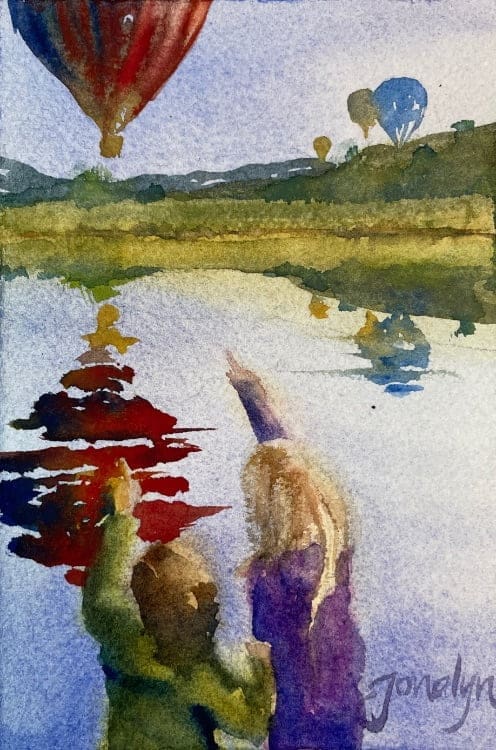 My son O and his friend R were watching the balloons at Steamboat's annual Hot Air Balloon Rodeo. We woke up at 5 am to get there in time. Everyone was sleepy and cranky by the time the balloons finally lifted off the ground.
I have tried to paint this scene many times. In this one, I took more responsibility to alter the balloons so these children were pointing to something magnificent. I created the image of the balloon reflecting into the water out of my head. This last rental season on the Merrimack River has paid off in this one moment.
Observing water has helped me paint it better. But I wasn't able to watch or observe for years. It's a new quality, a result of sobriety.
It's quite beautiful to stop and take note of how much more we see when we are sober.
Original watercolor, 4" x 6", watercolor on 140 lb 100% cotton Saunders' St. Cuthbert's Mill paper.