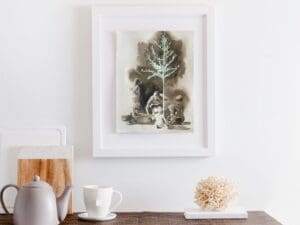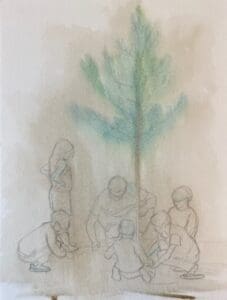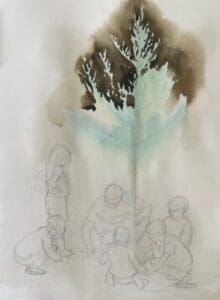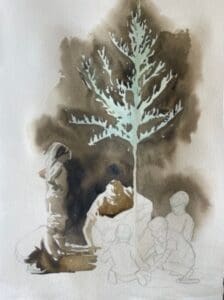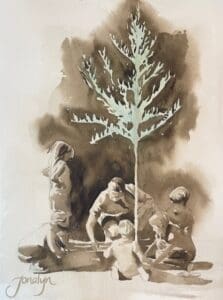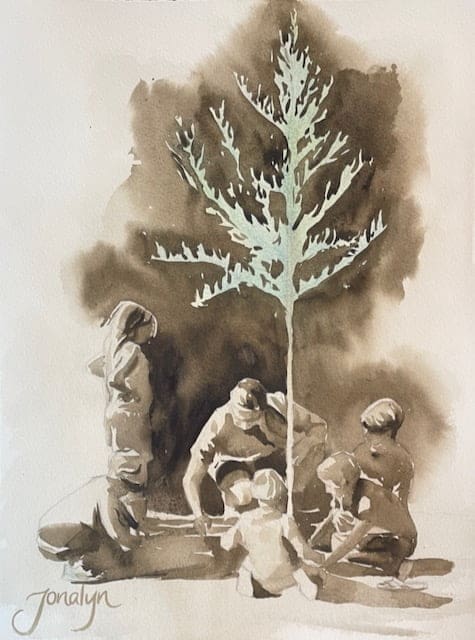 This is a grief piece, a painting that captures and honors the slow process of losing someone you love. In this piece, the fallen man's daughter stands at left, hands on hips as she watches her uncle and cousins bury the roots of this olive tree. A tree planted in this man's memory that now grows in their yard.
I enjoy commissioned work very much, they bring out the best in me. You supply the reference photos, I supply the vision and painting.
I will paint a customized portrait of a grief scene that you choose.
Tips:
▶︎ One incredible picture with great lighting is enough. But I can combine several photos if the lighting is similar.
▶︎ Lighting is everything. Natural sunrise or sunset light really makes a watercolor glow.
▶︎ I will not invent an entire scene, so be prepared to supply the photos for any idea you have.
▶︎ These are not facial portraits, should you want a portrait, visit my portrait commission listing.
One original 11″ x 15″ commissioned watercolor piece. Painted on 140 lb 100% cotton Saunders' St. Cuthbert's Mill paper. Unframed.