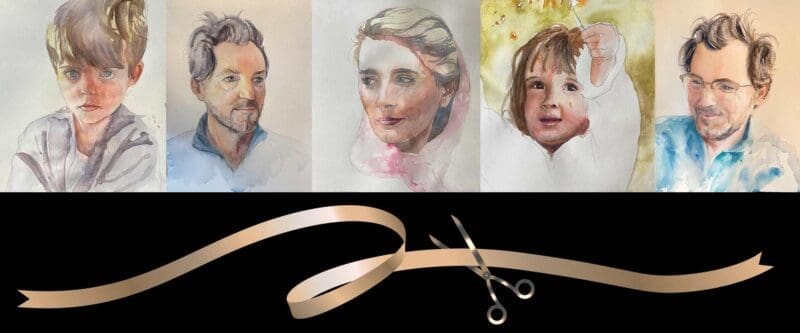 You must be signed-up for Jonalyn's weekly blog here. 
You must have commented on at least one blogpost (emojis don't count). 
You may submit up to two photos.
Jonalyn will choose 5 winners to paint.
All winners will receive a 11″ x 15″ finished watercolor portrait.
Deadline for submission: June 2.
By submitting you agree to purchase your painting for $190. Only applies if chosen. 
Jonalyn will alert winners by email Friday, June 4, 2021. Once alerted you will have until Monday, June 7 to send full payment 
Waiting list for runner-ups (if winners don't send payment by June 7) will be notified June 8. 
Commissions will be painted in order payment is received.
Photo tips: Photos should be close, ideally just head and shoulders. Background will not matter. Do not use a fill flash. Look for photos with a shadow below the nose and half the face. See examples of both good and poor lighting for painting below.