As I shared last time, I've decided to stop writing about friendship to make more room to paint. You can still visit my friendship series right here.
Having more time to paint has been both interesting and rewarding! Last week I got out to paint the sunshine twice. Here I set up by the Congregational Church in Milford, NH. I love the way the light beat down on the church's roof and illuminated the steeple.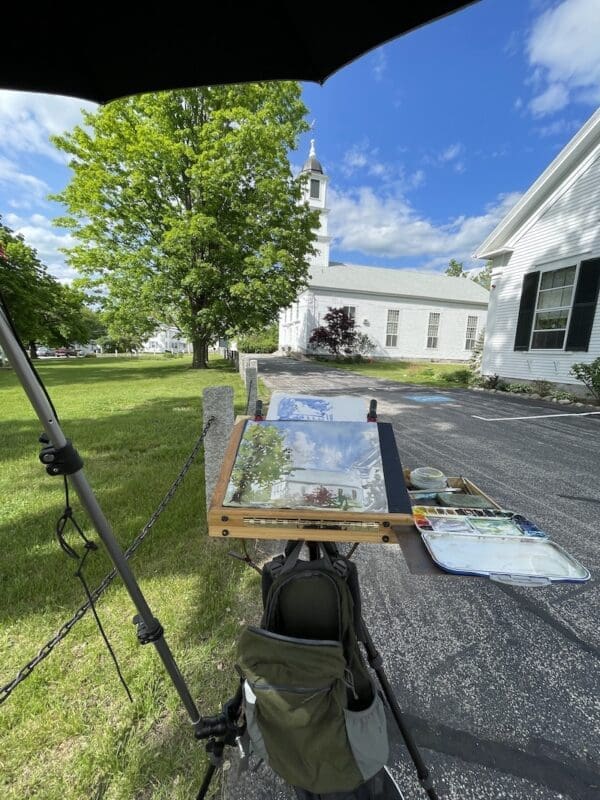 And I revisited some older paintings and re-worked them for a shop in Exeter called The Willow. My oldest, F, and I walked down to see them hung in their lovely spot. Back Bay Bridge is on the left which is a favorite spot of our family's in Wolfeboro, New Hampshire. You can read more about the original painting "Wolfeboro Bridge" and purchase it in my shop here.
And "Stepping Ashore" on the right we sailed Lake Dillon in Colorado. It was a disaster in terms of peace (two-year-olds don't sit still on leaning sailboats!). But I got some amazing pictures to use for painting. These two are only available at The Willow. I think they look fantastic side-by-side in those black frames!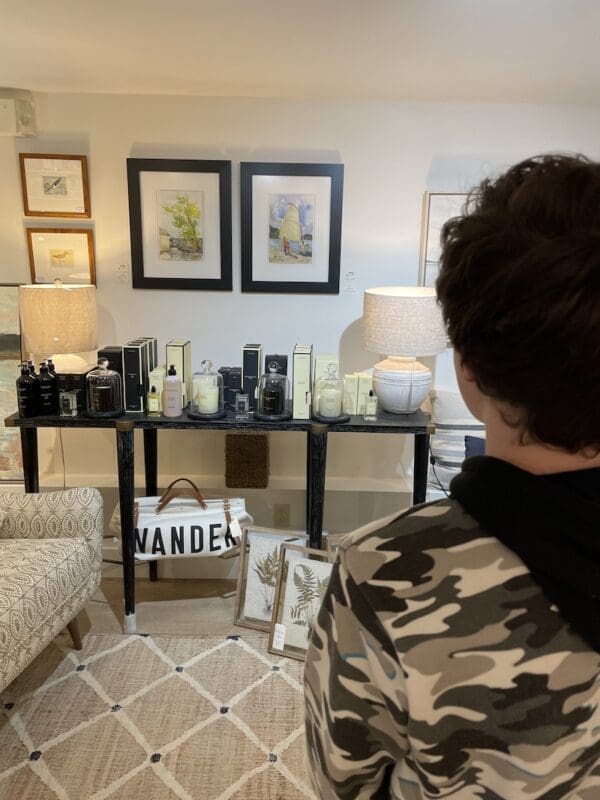 But, perhaps my favorite piece I've done to date is this one of the String Bridge in Exeter. There's a subtle and calm feel to it that reminds me of the morning walk when Dale and I found this spot.
We walk over this skinny bridge any time we go to the library. I love how the light pools under bridge. This morning was right before the Spring leaves had burst. "String Bridge" now hangs at Union Coffee Company on the second floor. You can visit it anytime you're on the Milford Oval. Stop by for a drink and a cookie and head upstairs. Or you can view and purchase "String Bridge" from the comfort of your home. Just visit my shop right here.
I am working on designing better paintings this summer. I'll be sharing those with you. Thank you for reading along even though all the changes. Looking forward to what Summer 2022 brings!